Goodyear Commerce Center, Phase I
Goodyear Commerce Center is a 90,332 square foot development in Goodyear, Arizona. Centrally located on Van Buren Road just west of Litchfield Road with easy access to Interstate 10 and all points of Metropolitan Phoenix.
This three building project is designed for commercial/industrial users ranging from 3,737 square feet up to 31,437 square feet in a single building.
This is the first development project of Marion Partners, LLC in the metro area. Goodyear Commerce Center Phase II plans have been submitted to the City of Goodyear for review. Construction on this 100,000 square foot phase is expected to commence in 2007.
Upon completion, Goodyear Commerce phase I, II and III will approach nearly 300,000 square feet
Recent Tenants at Goodyear Commerce Center
SAN Plumbing Supply
White Cap Construction Supply
Gail's Furniture
Southwest ATV
Floors West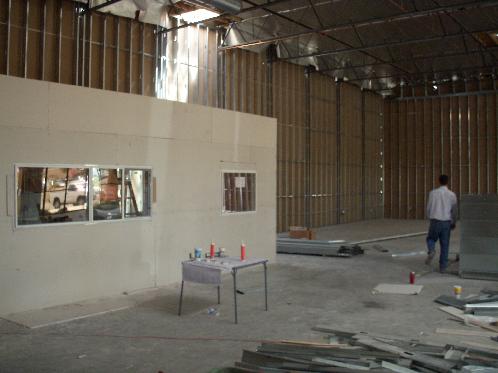 Tenant Improvements
Current Marketing Information